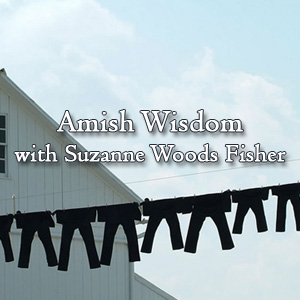 I'm excited to have Bill Coleman on the show Thursday. Bill was the photographer for Amish Peace. He is AMAZING with a camera. Be sure to visit his website and look through his beautiful photographs. Breathtaking. Truly. Join us tomorrow at 4pm Central here: http://toginet.com/shows/amishwisdom (to listen just click the player in the top right corner.)
Bill Coleman is an internationally acclaimed photographer of the Amish. The photographic legacy he deems his Amish Odyssey is four decades long, a goodly number of years to document the lives and landscapes of the Old Order Amish sect in a hidden valley somewhere in Pennsylvania. But forty years is scantly time to portray a people whose ancestors immigrated to the area in the 18th century.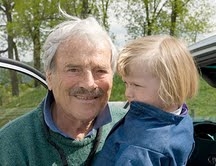 The Amish have a love affair with life and simplicity, with preserving ages of innocence and respect, with teaching responsibility and the joys of tradition. These very private people are reluctant to reveal themselves to outsiders.
Bill, albeit knowing he will always be an outsider has, charmingly, respectfully cajoled his way into the hearts and homes of a number of Amish families willing to allow him to document their lives from birth to death, generation after generation. His determination to keep their location secret, their lives private, equals their determination to maintain their way of life.
His photographs, often images of a precise scene taken at each season of the year and of cherubic children as they mature, holds a continuity of life and lifestyle beholden to the past, yet treasured for the future. In a sect where tradition and the ethic of hard work, respect of elders and love of children intertwine.
Bill creates beautifully powerful images. The past is present in every nuanced curve of the land. His photographs are intimate portraits of a place and a people who live in the simplicity of the past as the realities of the 21st century encroach upon their future.
Bill's photos touch one's senses beyond the gift of sight. They reveal the laughter of the youngsters, the chill of a snowy field, the aroma of a fresh baked apple pie, the touch of little girls clutching their baby dolls, and the mellifluous hammering of a barn raising. Beyond the physical senses are those of place, of humor, of past, and present thriving harmoniously. He portrays the whimsy of children at play with equal respect to the seriousness of Sunday worship.
On many days, from sunrise to sunset, Bill aims his camera at what he calls the "symphony of forms that
created the valley…the lights, colors and textures of the fields, the farmlands, and the faces." In describing his passion for preserving the gentle nature of this Amish sect, he confides, "I wish they knew how much I love them." Look at his photos and you will have no questions about his love.
For more information and see some his amazing work, please visit: www.amishphoto.com
WIN A SIGNED COPY OF BILL'S LATEST BOOK, THE GIFT OF FRIENDSHIP! LEAVE A COMMENT on Bill's Amish Wisdom segment post (along with your email!)