Tune in on Thursday at 4:00 pm Central! To listen in – go here and just click on the player in the top right corner.
This week on Amish Wisdom we're celebrating our three year anniversary of the show! I'm bringing in Amy Clipston and Sherry Gore to help me celebrate! During the first segments of the show, Amy will be on to fill us in on what's new in her life and to talk about her new series, Hearts of the Lancaster Grand Hotel. The first book, A Hopeful Heart, releases in June and is available for pre-order. Then during the last segment of the show, Sherry Gore is going to pop in and catch us up on her whirlwind life. She told me earlier this week that her house is being remodeled for an appearance on the Today Show. Wow. Can't wait to hear more about that.
AND … what's a celebration without gifts? I've got FIVE 5-book prize packs to give away too! Just leave a comment on the show page (or email ckrumm@litfusegroup.com if you are having a problem with the comment box). Winners will be notified next week via email.
More about Amy Clipston: Amy Clipston is the bestselling and award winning author of the Kauffman Amish Bakery
Series. She also has written young adult novels, including Roadside Assistance and Reckless Heart. Her novel A Promise of Hope was the 2011 Selah Award Winner for Fiction. Amy has been interviewed by numerous radio stations and newspapers, and she has spoken at churches, schools, writers' organizations, and libraries.
Aside from writing, Amy is passionate about organ transplantation and blood donation. She serves on the blood drive committee at her work and she runs blood drives at church. Her husband, Joe, has received two kidney transplants. Most recently, he received a kidney through a "swap" at Johns Hopkins Hospital on June 14, 2011.  During the swap, Amy gave a kidney to a woman, and in exchange, the woman's husband gave a kidney to Joe.  Both Joe and Amy's recipient are doing well; their kidney function is perfect. Amy has written a memoir called A Gift of Life, which outlines her husband's struggle with kidney disease, and the book will be available in February 2014.
She holds a degree in communication from Virginia Wesleyan College and works full-time for the City of Charlotte, NC. Amy lives in North Carolina with her mother, husband, two school-age sons and four spoiled rotten cats. Amy enjoys reading and watching movies, and she is also active in her church.
More about A Hopeful Heart (Zondervan): In A Hopeful Heart—the first book in a new Amish Heart of the Lancaster Grand Hotel series by bestselling author Amy Clipston—Hannah Glick, a recently widowed Old Order Amish woman, struggles to support her three children after unexpectedly losing her husband, and she finds herself stuck at a crossroad in her life.
Her community offers her love and support, but a new friend offers her the chance of a new life after unexpectedly losing her husband. When she meets a nice Englisher (non-Amish man) at the luxury hotel where she works, her world is turned upside down while she tries to decipher God's plan for her. 
Wealthy businessman Trey Peterson is surprised at his attraction for the gentle Amish woman who works as a housekeeper in the Lancaster Grand hotel where he is staying. They share a common bond of loss and are able to offer each other comfort and support as they journey through their grief.
Joshua King wants nothing more than to offer his friendship and love to Hannah and her family. Not only is he her husband's best friend and business partner in their shared horse business, he has always been in love with Hannah. Are they destined to be only business partners or will Joshua be able to convince her that they belong together for life?
More about Sherry: Sherry Gore is a scribe for the national edition of The Budget newspaper, a cookbook author and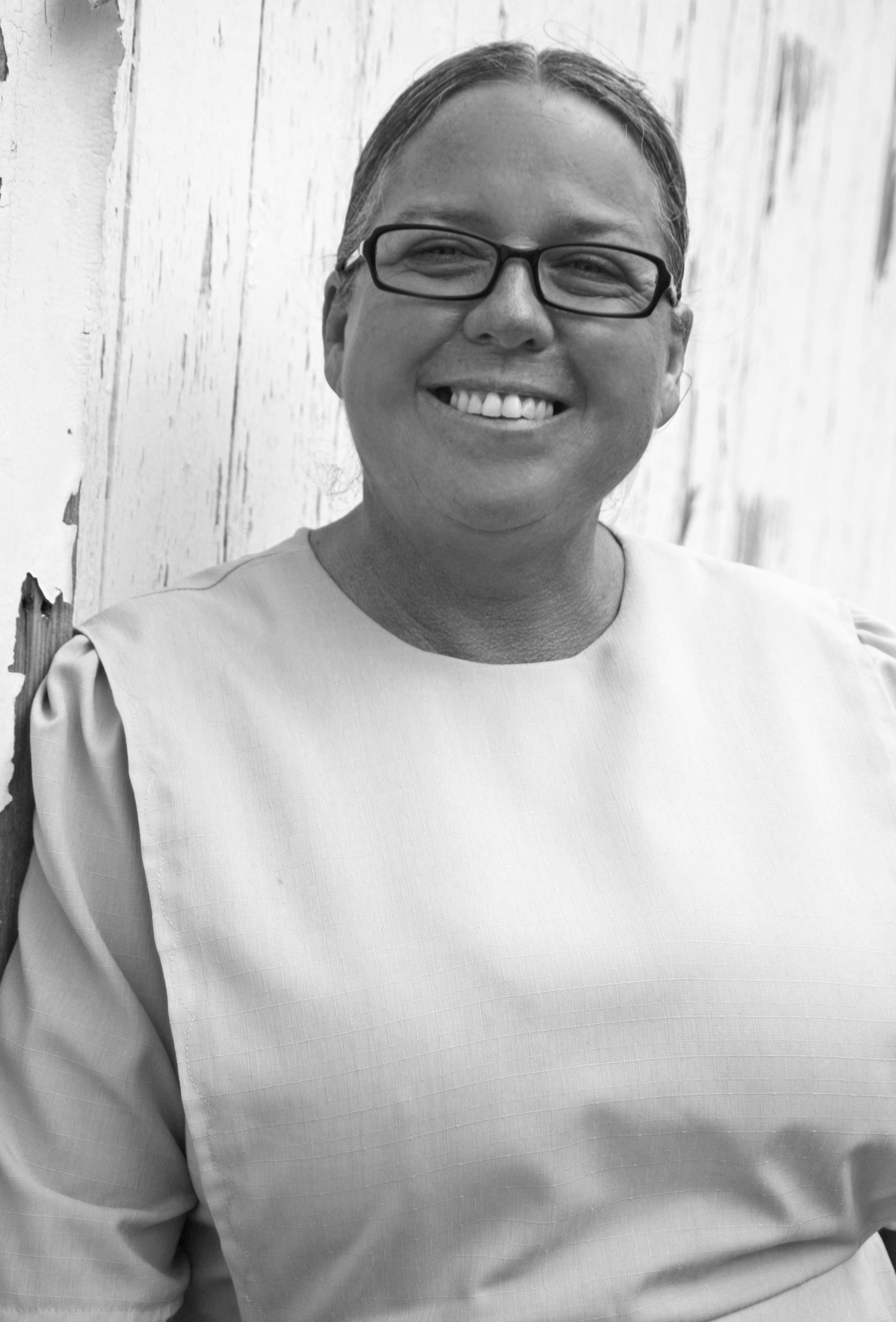 editor in-chief of Cooking & Such magazine.
More about Sherry's new cookbook, Simply Delicious Amish Cooking (Zondervan): Unbeknownst to many folks outside the Amish Mennonite population in America, Pinecraft, Florida—a village tucked away in the heart of Sarasota—is the vacation paradise of the Plain People. Unlike any other Plain community in the world, this village is a virtual melting pot of Amish and Mennonites from around the world, intermingled with people, like author Sherry Gore's family, who live there year-round. Gore has put together a cookbook that represents the people who make Pinecraft unique. With hundreds of easy-to-prepare recipes, 16 full-color photographs and black-and-white photographs throughout, this cookbook includes traditional favorites such as Sweet Potato Sweet Mash and Mrs. Byler's Glazed Donuts, as well as Florida favorites including Fried Alligator Nuggets, Grilled Lime Fish Fillets, and Strawberry Mango Smoothies. Interspersed with the recipes are true-life stories about births, engagements, weddings, deaths, funerals, celebrations, wildlife encounters, and accidents told through years of Sherry's Letters from Home column published in The Budget, the Amish newspaper. This delightful cookbook offers readers a faith-based, family-focused perspective of the simple way of life of the Plain People. It is truly a breath of fresh air from Sarasota, Florida!
Pre-order a copy of Simply Delicious Amish Cooking today!