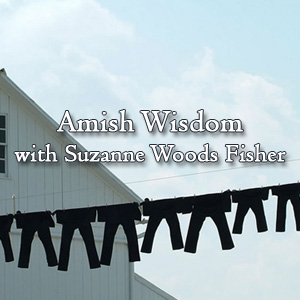 This week's guest will be fascinating as we get a behind the scenes look at the acclaimed and controversial UPN show from 2004, Amish in the City from the Emmy-winning television producer Jon Kroll. Not only does he have an impressive career (see below), but he's also had an interesting child hood. "I was raised in Northern California without television, telephone or electricity." Wow.
Tune in on Thursday at 4:00 pm Central! To listen in – go here and just click on the player in the top right corner.
About Jon:
Over the past two decades, Jon Kroll has directed three feature films and produced dozens of television programs, including "The Amazing Race," for which he was honored with a 2004 Primetime Emmy Award. For four years, he was Executive Vice President, Original Programming, for New Line Television where he served as Executive Producer on both scripted and unscripted shows. He left to launch Lost Marbles Productions, a partnership with producers Marty Adelstein, Michael Thorn and Lionsgate. In addition to his ongoing producing activities, he is an Adjunct Professor for USC's School of Cinematic Arts.
Kroll's recent projects include "High School Confidential" for WE; "Family Foreman" for TV Land; and "Blade: The Series," a television adaptation of one of New Line's most successful film franchises, which was Spike TV's first original dramatic series. He previously created and Executive Produced the controversial UPN series, "Amish in the City," which critics hailed as "compelling," "charming" and "One of the best new reality series of 2004." Kroll has produced television programs for nearly every broadcast and cable network.
Most notably, he wrote, directed and executive produced "From Star Wars to Star Wars: The Story of Industrial Light & Magic" for Lucasfilm and Fox. His other television credits include "Big Brother" for CBS, "Masters of Illusion" for NBC, "Confrontation" for A&E, "Combat Missions" for USA, "Movie Magic" for Discovery, "The Clone Age." and "How'd They Do That?" for TLC, "The Rosie O'Donnell Show," "Hypernauts" for ABC, "Masters of Fantasy" for SciFi, "Battle of the Wedding Singers" for GSN, "Exploring the Unknown" for ABC Family, "Live! The World's Greatest Stunts" for Fox among many other shows.
Previously, Kroll directed the 1996 virtual reality thriller, Menno's Mind, starring Bill Campbell, Stephanie Romanov, Corbin Bernsen, Michael Dorn, Robert Picardo, Robert Vaughn and Bruce Campbell. He also wrote and directed Amanda & the Alien, which was based on a story by Hugo and Nebula Award-winning author Robert Silverberg, and became Showtime's highest rated original film of 1995.
In addition to film and television, Kroll's other projects include more than two dozen live stage productions, radio programs for National Public Radio, and theme parks. In 1990, he spent eight months in southern Japan as Supervising Show Director for Sanrio Harmonyland. He also directed the Ron Howard hosted Universal Studio Tour. Recently, he has entered the publishing arena by penning a comic book, "Tales of a Hippy Kid."
Originally from Northern California, Kroll was raised on a Mendocino County commune without television or electricity. He received his Bachelor's Degree in Film Production and graduated Summa Cum Laude from San Francisco State University. Kroll later completed his M.F.A. at the U.S.C. School of Cinema-Television's Peter Stark Motion Picture Producing Program. He lives in Los Angeles with his wife Karen.