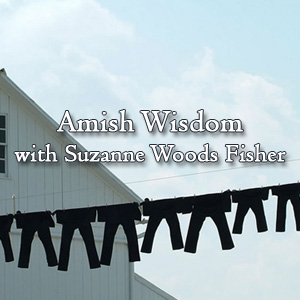 What is "The Comfort Quilt?"
After the 9/11 terrorist attacks in New York City, a school in Ohio created a simple, patchwork quilt for children whose parents had been killed in the attacks. A school in New Jersey hung the quilt, and there it stayed–until four years later–when Hurricane Katrina hit New Orleans. The Comfort Quilt was sent to a school in Mississippi which had taken in many displaced New Orleans' students. When the Nickel Mines School shooting occurred, the Comfort Quilt moved again…this time to bring comfort to the Amish families of Nickel Mines.
The Comfort Quilt was taken by the Amish to Virginia Tech, after the tragic shootings that took place on April 16, 2007.
Dr. John Dooley and Dr. Bryan Cloud, both of Virginia Tech, will be joining us on Thursday, along with Dr. Cloud's wife, Renee. The Cloud's only daughter, Austin, was killed in the shootings. Renee and Bryan Cloud have developed a strong bond with the Nickel Mines families and, says Dr. Dooley, the couple has inspired many with their demonstrations of Amish grace.
Join me on Thursday as the Clouds share their story and show us how they turned a tragedy into a blessing through service.
Tune in on Thursday at 4:00 Central Time to Amish Wisdom! (To listen, just click on the player in the upper right corner!