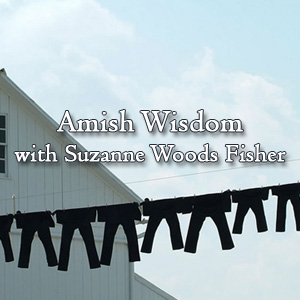 I'm thrilled and excited about the debut program for my "Amish Wisdom" radio show!
Please join me on Thursday March 11th at 4:00 pm CST for my first guest, Erik Wesner. Erik is the author of the popular blog "Amish America." We'll be chatting about all things Amish and about Erik's new book coming out about Amish businesses. Have a question about the Amish? Call into the show with your questions 1-877-864-4869.
A bit about Erik: Since 2004, he has visited 20 Amish communities in five states, and met roughly 5,000 Amish families in total.
As the 2008 Snowden Fellow at the Young Center at Elizabethtown College, Erik delivered a lecture entitled "Is Success a Four-Letter Word? The Amish Approach to Business Achievement."
Erik has contributed to Amish-themed articles featured in Entrepreneur Magazine, The Wall Street Journal, The Washington Post, and other print media. He's have also served as a consultant for numerous authors of Amish fiction and non-fiction.
His book Success Made Simple: An Inside Look at Why Amish Businesses Thrive will be published by John Wiley and Sons under the Jossey-Bass imprint on March 29, 2010.
Success Made Simple is based on his 60 interviews with Amish business owners as well as experiences living and working in Amish communities from Pennsylvania to Iowa.
He's also finishing a general-information book on the Amish, Who are the Amish?, to be published in Poland in 2009.
In his previous nine-year career with a Nashville publisher and bookseller, he worked in management and set an international record as a salesperson.
If not in Amish America, you can likely find Erik in Krakow, Poland, where he teaches, translates, and trains for marathons.