Tune in on Thursday at 4:00 pm Central! To listen in – go here and just click on the player in the top right corner. 
This week we'll be looking at the history and roots of the Amish and Anabaptists. Authors Murray Pura and Ira Wagler will be my guests as we dig into questions like:
What is the birth of Anapatism?
What effect did Martin Luther's Reformation have on those who started Anabaptism?
Why was adult baptism such a significant issue?
Let's talk about the persecution those fledgling groups encountered. How did they survive?
What motivated the Anabaptists' theology? (Schleitheim Confession or other articles of faith?)
Pacifism wasn't a core value of Anabaptism in those early years. How and when did it evolve into a core value?
Let's look at the Plain lifestyle of the Anabaptists–why did simple living become an identifying symbol?
These are just some of the questions we'll try to answer during the hour. Have a question? Leave it in the comments and we'll talk about it during Thursday's show.
Murray is giving away a copy of his new book, The Face of Heaven! Leave a comment here for a chance to win it. Winner will be notified next week via email.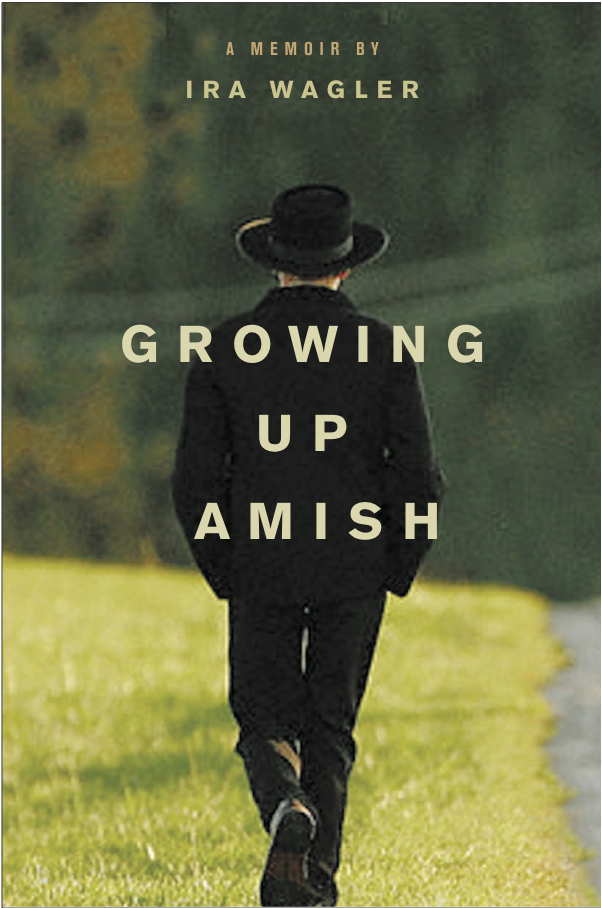 More about Ira: Ira Wagler was born in the small Old Order Amish community of Aylmer, Ontario. At 17, frustrated by the rules and restrictions of Amish life, Ira got up at 2 am, left a note under his pillow, packed his duffel bag and left. Over the course of the next 5 years, Ira would leave and return home numerous times, torn between the ingrained message that abandoning one's Amish heritage results in eternal damnation, and the freedom and possibilities offered by the "English" world. Upon becoming a Christian at age 26, Ira left the Amish for good. He is currently general manager of Graber Supply, LLC and Pole Building Co. in Lancaster County, PA. Ira is the author of Growing Up Amish. Learn more about Ira at his website, www.irawagler.com.
About Growing Up Amish: New York Times eBook bestseller! One fateful starless night, 17-year-old Ira Wagler got up at 2 AM, left a scribbled note under his pillow, packed all of his earthly belongings into in a little black duffel bag, and walked away from his home in the Amish settlement of Bloomfield, Iowa. Now, in this heartwarming memoir, Ira paints a vivid portrait of Amish life—from his childhood days on the family farm, his Rumspringa rite of passage at age 16, to his ultimate decision to leave the Amish Church for good at age 26. Growing Up Amish is the true story of one man's quest to discover who he is and where he belongs. Readers will laugh, cry, and be inspired by this charming yet poignant coming of age story set amidst the backdrop of one of the most enigmatic cultures in America today—the Old Order Amish.
More about Murray: Murray Pura earned his Master of Divinity degree from Acadia University in Wolfville, Nova Scotia, and his ThM degree in theology and interdisciplinary studies from Regent College in Vancouver, British Columbia. For more than 25 years, in addition to his writing, he has pastored churches in Nova Scotia, British Columbia, and Alberta. Murray's writings have been shortlisted for the Dartmouth Book Award, the John Spencer Hill Literary Award, the Paraclete Fiction Award, and Toronto's Kobzar Literary Award. His novels for Harvest House include Face of Heaven and The Wings of Morning. Murray pastors and writes in southern Alberta near the Rocky Mountains. He and his wife, Linda, have a son and a daughter. www.murraypura.com
More about The Face of Heaven: (Harvest House, $13.99 trade paper (352p) ISBN 978-0-7369-4949-1) For the second book in his Snapshots of History series, Pura (The Wings of Morning) sends a quintet of Amish young people into the midst of some of the most charged battles of the American Civil War. Invoking the biblical edict, "Thou shalt not kill," their families and community shun them. None abandon the pacifist beliefs of their faith easily. Despite their passions for peace, the five set out for the front lines, believing slavery to be a sin so egregious it cannot be ignored. Heroine Lyndel Keim tends to the wounded under the tutelage of Clara Barton and then on her own in makeshift field hospitals. Her brother Levi, beau Nathaniel King, his brother Corinth, and Joshua Yoder serve with determination and character that is a testimony not only to their belief in God but their trust in Him as well. Pura's action-packed attention to military detail pulls the reader directly into the mechanics and the atrocities of a war that divided the nation. Still, the war is merely a backdrop to the personal conflicts of these young Christians who feel compelled to follow their convictions despite the impending consequences.