Today is the start of something new.
As promised…here are a few things to get excited about in 2009:
1) For now, gas prices are low. Savor them.
2) A new season of American Idol starts in a few weeks! Good, clean fun.
3) The peaceful transfer of power will once again occur in our country in a few weeks. In light of human history, it's always a miracle to behold!
4) Michelle and Barack Obama and daughters will be fun to watch in the White House, whether you voted for him or not. Obama has so many expectations piled on him…my prayer is he will be able to exceed them.
5) My new Iphone. OH MY GOODNESS. I love that little piece of equipment. I guard it better than I do my purse.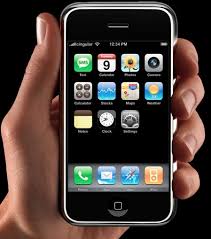 Everyday is a new delight because I discover yet something new that it can do! I'm just on the tip of the iceberg…this little plastic box is revolutionary. Best thing, for me, is that it helps free up my time from the computer. That helps combat "writer's tushie syndrome." The only thing the Iphone is lacking is the ability to have word documents on it. If Apple could figure that out…wow…
6) The owl box my husband built for me for Christmas.

This is the year I am going to win the battle with that gopher who has taken over my garden…along with his large extended family. The owl box will also take care of the two mice who live under our deck and eat up the sunflower seeds in the bird feeder. I have high hopes for you, Mr. Owl, wherever you are!
7) And the biggest things to look forward to of all…I have two books that will release this year. For the Love of Dogs in late February and Amish Peace: Simple Wisdom for a Complicated World on October 1st. Kinda excited about those.
It's going to be a great year!