If you've been reading my blog the last few weeks, you know I've been a little distracted. I forgot to mention the winner of the contest for For the Love of Dogs. (I haven't figured out how to make that sentence work! Starting a title in a preposition just isn't smart.)
Anyway…the winner is Dorie T. from Carlisle, Pennsylvania!
The book is selling rather briskly, if I do say so myself, and it's fun to hear readers' comments about it. In fact, if you've read it, please put in a customer review on Amazon! (Assuming you liked it, natch.) It only takes a second and it is a huge, huge help for authors.
I'm starting work on Novel #3 set in a series based on an Amish community in Stoney Ridge, Pennsylvania. I'm trying to get about 2500 to 5000 words written a day…doesn't mean those words won't be slashed and edited and chain-sawed, but that's my goal. So far, so good. I'm up to about 19,000 words. (Most novels are around 75,000+ words, by the way.) And I love this story line, too. Haven't come up with a title yet, but I have my characters in place. It's based on a rose farm, where a funny, quirky Amish grandmother makes old fashioned rose petal jam and cooks up a bundle, including a mystery or two.
Have you ever had rose petal jam? I was in Oregon recently and went to a street fair with my daughters. A vendor was offering samples of rose petal jam, saying that if angels eat, this would be their food of choice.
Wow…she was not kidding! Sweet but not too sweet, with a delicious, gently perfumed taste.
So I've been studying about roses and learning all kinds of odd and unusual bits of info.
For example, did you know that Coca Cola makes a great pesticide?! Maybe it's just me, but that is a little bit of a scary thought. What is it doing to your innards?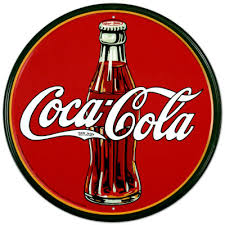 My friend Nyna says that Dawn dishwashing detergent works well, too.
So if you know anything about roses, or even have a favorite variety, send me an e-mail: suzanne@suzannewoodsfisher.com or leave a comment. And if I can incorporate it into the book, I promise to add your name in the acknowledgements. I am nothing if not a grateful author!