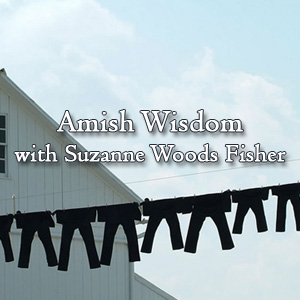 Join me on Thursday as I talk with Glenda from Lehman's and hear how her father, Jay, built the largest low-tech superstore in America. Glenda and her brother Galen have continued their father's legacy. Glenda will be sharing about some of Lehman's unique products as well as her thoughts on the Amish's simple lifestyle.
A bit about Lehman's beginnings: Jay Lehman founded the store in 1955 to serve the local Amish and others without electricity. His vision was to preserve the past for future generations. "I was concerned that some day the Amish would not be able to maintain their simple ways of life because these products would no longer be available," he said. His goal was, and still is, to provide authentic, historical products to those seeking a simpler life.
Because Jay had the foresight to look to the past for his business, he turned a one-room country hardware store into a low tech superstore. Think about it: in 1955 Disneyland opened its doors. Baseboard heat and huge automobiles were all the rage. Rebel Without a Cause was
the top film; Elvis Presley was introduced to screaming fans; and the television replaced the radio as the entertainment medium of choice (Leave It to Beaver, by the way, was the top show).
It was in this climate that Jay decided to carry products that his Amish customers needed to preserve their way of life. He thought, rightly so, that one day no one would be making butter churns, apple peelers and drying racks. So, he was going to craft, stock and sell these generation-spanning products. For more information and to browse their online store visit, www.lehmans.com!
Tune in on Thursday at 4:00 Central Time to Amish Wisdom! (To listen, just click on the player in the upper right corner!